The Pottawatomie Wabaunsee Regional Library, with eight locations in the rural communities of Alma, Alta Vista, Eskridge, Harveyville, Olsburg, Onaga, St. Marys, and Westmoreland, is committed to serving the information needs of all the residents who live and work in Pottawatomie and Wabaunsee Counties.
The PWRL St. Marys branch library acts as the headquarters for the Pottawatomie Wabaunsee Regional Library system.
Regional Library Headquarters Staff
306 North 5th Street
St. Mary's, KS 66536
Telephone / Fax: 785-437-2778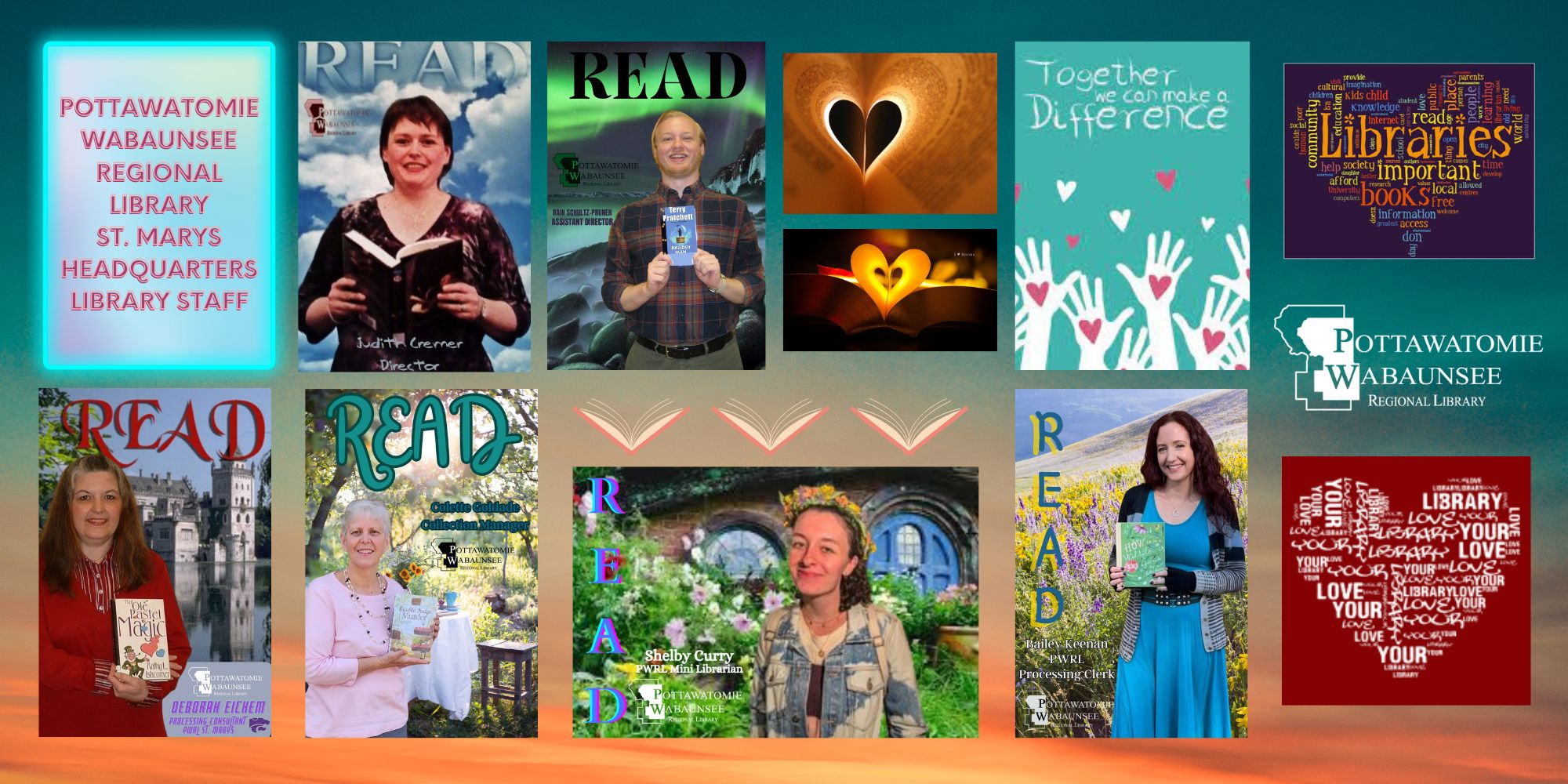 2022 pwrl annual report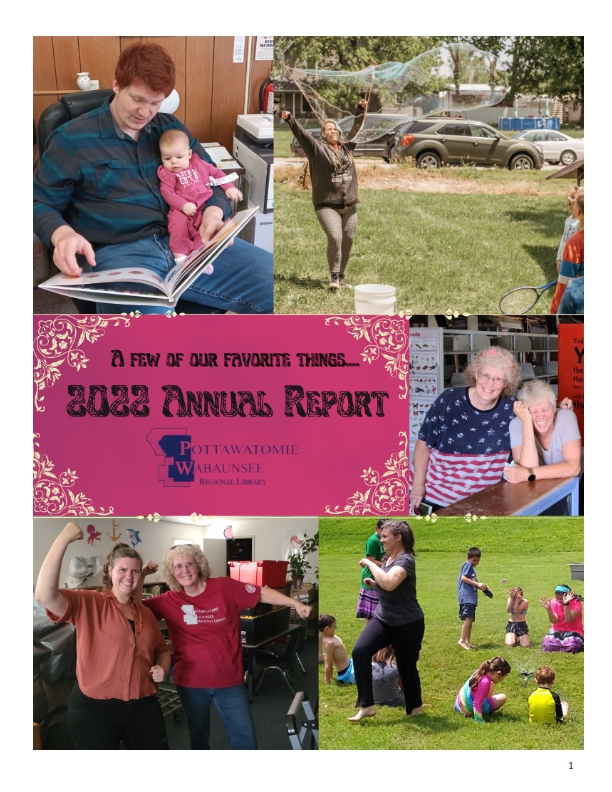 check out our digital resources!!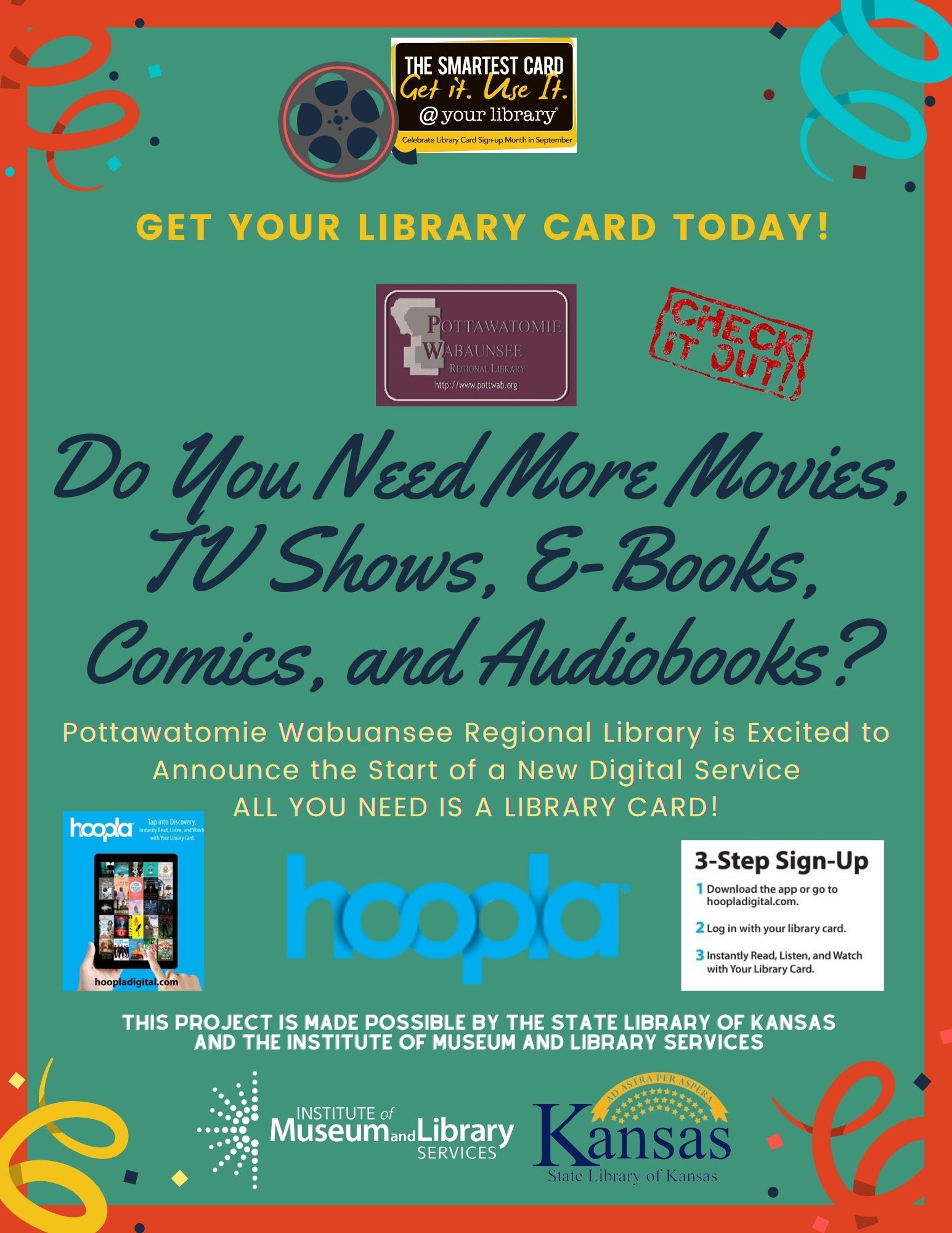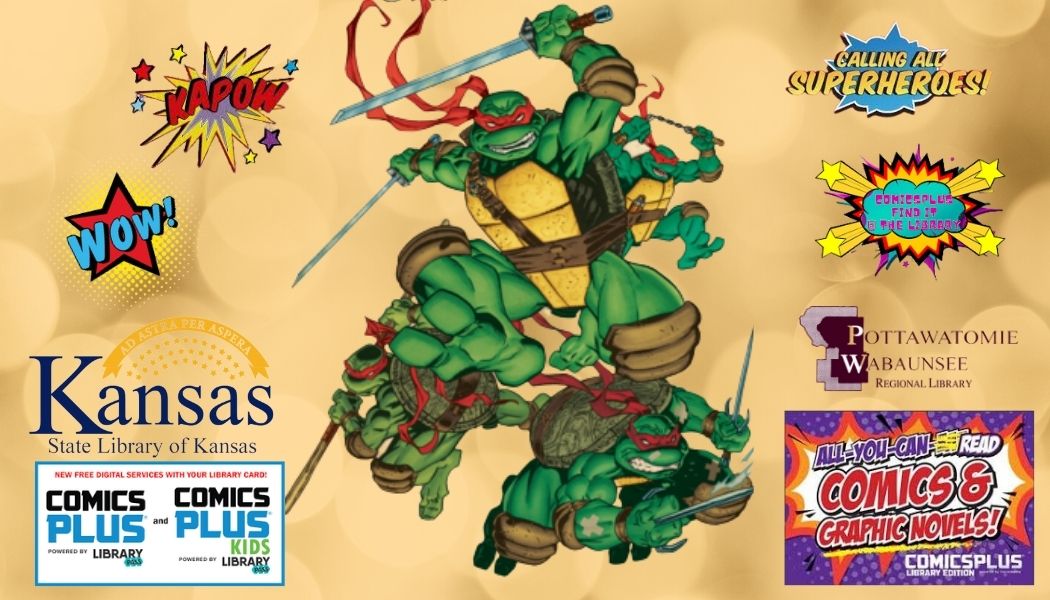 Copyright 2010-2012 Pottawatomie Wabaunsee Regional Library All rights reserved.
Headquarters: 306 N. 5th Street, St. Mary's, KS 66536 - (785) 437-2778
Comments on this web page? send mail to: pwrldr@gmail.com
Last update: 05/07/2023